The essence of the human design gate 33 is privacy.
The name in the I-Ching 33 is: Retreat.
At the level of highest expression, this key has the energy to transmute and transform the stories from the past into wisdom.
Using this energy in your soulful business:
Slow down, let go and move back if things get out of alignment.
Allow yourself to be supported on your journey of business growth.
Be self-compassionate with yourself.
Balance your emotions with your thoughts when making decisions.
Your experience is valid to be shared with the world and creates change and transformation in your own business and in the business of others.
Make decisions from a place inside of yourself where you feel safe.
Fall in love with your own story and share it with the world.
This energy creates a safe space for us to be held and feel protected.
This key has the power to heal a deep layer of the nervous system when we let go of our busy minds and don't try to force it.
The message of this energy is to rebuild trust and to teach our nervous system that it is safe to live our life. It is important to integrate the lessons of our past on a deep cellular level, instead of ignoring them and keeping things together on the surface level.
Forgiveness is a process that needs time and compassion.
This energy dives deep into the lessons and stories from the past and shares the experiences that came out of it to transform them into wisdom and learning.
You are a spirit having a human experience.
If you have gate 33 activated in your chart:
Make space for reflection and contemplation in your life.
Allow yourself to be seen and invited to tell the stories of the past you remember.
Trust the wisdom of your heart and soul.
You spot continuing patterns that repeat themselves and through bringing them to light they can be healed.
Create situations in your life that show you how it feels like to love and be loved.
Remember your worthiness.
Use rituals to fill up your energy.
Anchor yourself in mindfulness to be able to see and unravel the negative patterns and transform them into higher frequencies.
Be self-aware of your own journey and where you come from.
Be brave to let go of the past versions of yourself so you can embody the true essence of whom you desire to be.
You are not alone.
Allow yourself to retreat and refuel your energy.
Shadow of Gene Key 33:
Don't surrender, escape or freeze yourself when taking time to fill up your energy.
Healing takes time.
Being able to still your mind and be the observer so you are able to see through your own mind-created illusion.
Free yourself from co-dependent energy and step into your own authority.
Allow yourself to awaken through the acceptance and forgiveness of the past.
Break out of your own silence and find others you can trust on your journey of growth.
Let others see and hear you. Don't hide in your shell.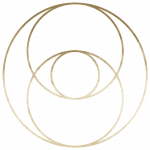 Learnings from Human Design Gate 33:
Mindfulness transforms the experiences and stories from the past into wisdom.
Everything that ever happened holds the seed of collective healing and transformation.