The essence of the human design gate 26 is accumulation.
The name in the I-Ching 26 is The Taming Power of the Great.
The power to transform light into abundance and prosperity through your body as action, thought, and words.
To trust the abundance and flow of life.
The willpower to take action to create your dreams and the energy to close agreements and make deals.
Using this energy in your soulful business:
Creating irresistible offers that magnetize the right people to you.
Selling is service.
Trust yourself and trust your journey.
Show up with confidence and clarity.
Own your personal power.
Take deep self-responsibility.
Be clear with your intentions.
Create your business rooted in your core values.
Hold the vision of why you are doing what you are doing close to your heart.
Trust that the right opportunities and connections are coming to you at the right moment..
Set clear boundaries.
This energy creates a safe space for us to be held and feel protected.
If you have HD gate 26 activated in your chart:
Nurture your creativity by organizing and collecting your best ideas and plans.
Anchor yourself into prosperity.
Learn from past successful and wise women and their experiences.
Believe in abundant life for everyone and hold the space in your heart for the golden age to be called in.
Be sure to root yourself into deep integrity and align your personal power towards the good of everyone.
Trust in the abundance of life.
Hold yourself accountable to be honest and of integrity.
Own your confidence fully.
Be compassionate in your process of growth and experience.
Balance your desires with the intention to be of service to the whole.
Shadow of Gene Key 26:
Be discerning that things you sell to others are of true service and value to them.
Don't exaggerate your abilities and stay grounded in your skills.
Allow yourself to relax and let go to refuel your energy.
Heal the patterns of scarcity and lack that are programmed in your system.
Getting caught up in our own willpower to make things happen.
Let go of competition.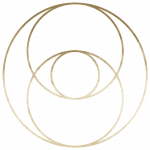 Learnings from Human Design Gate 26:
Be sure that your services and offerings come from a place of integrity and abundance and are for the highest good of everyone.
Focused attention is required to harness your potential and achieve success.