Essentia 9: Determination
The essence of the human design gate 9 is focus and determination.
The name in the I-Ching 9 is: The taming power of the small
This key has the energy to see the whole picture and at the same time, it is able to focus and has great attention to detail.
Using this energy in your soulful business:
Making small changes and taking small inspired action steps that build on each other.
Have a clear intention so you don't lose yourself in the small details and disperse your energy.
Use your energy to concentrate on the next small step in the right direction without the need to know the full plan.
Be attentive to not fixate on things that don't matter and come back to your intended path and where you desire to go and grow towards in your life and business.
The energy to focus and fix on a final outcome.
Be sure to embody and allow yourself to do the inspired action before you know the whole picture.
Staying focused on the details that truly matter.
Overcome lethargic energy by allowing yourself to move forward with the next little tiny action step.
This energy is the key to success. If you are able to focus on what you desire and do the small action steps that are in front of you that bring you closer towards your end goal you become invincible.
Intentional creation in business is so important.
Be sure to come back to knowing why you are doing and creating in your life and soulful business.
Allow yourself to take the inspired action and surrender to trust that things are coming together in the way they are meant to come together.
The longest journey starts with the first step.
If you have this gate activated in your chart:
You are motivated by taking small steps while holding your focus on an intention that you want to grow towards.
It is important for you is to enjoy the moment and bring your mind to fully emerge into the embodiment of the.
You have an eye for detail and can see the whole picture while also zooming in and seeing the details and small parts of the whole.
You are very attentive and have a gift to work on something in a determined way.
You have the energy to focus and dive deep, but not necessarily for long periods of time. Make pauses and shift your perspective to keep in movement.
You have the capacity to know what to focus on.
You can move ahead with ease and determination if you allow yourself to just focus on the next step and take inspired action on that.
Build on the small details to create big success.
You have the energy for the most complex and detailed tasks.
If you master this energy you can set your intention toward anything you desire and you will be able to achieve it.
There is nothing you can not achieve if you put your heart and soul behind it.
Your siddhi is your invincibility.
Shadow:
You tend to just want to abandon and lay down and give up.
Moving forward can feel heavy, slow, and overwhelming if you are too much in your head and not using your energy.
You can feel not enough if you try to grow too fast and don't allow yourself to grow in small steps.
Judging others and yourself if they are all over the place for your standards.
Don't get caught up in perfectionism.
Letting good enough be good enough.
Losing focus, attention and getting lost in the small details.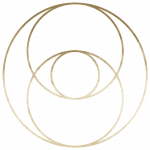 Learnings from Human Design Gate 9:
Don't focus to much on the future but give your energy fully to the next step in front of you
Be sure to have a clear intention on why you are doing something so you can keep the energy of focus and move forward in magical and inspired ways